More From The First Annual International Gathering of the Ravens
1 Tim 3:1-71 Here is a trustworthy saying: If anyone sets his heart on being an overseer, he desires a noble task. Now the overseer must be above reproach, the husband of but one wife, temperate, self-controlled, respectable, hospitable, able to teach, not given to drunkenness, not violent but gentle, not quarrelsome, not a lover of money. He must manage his own family well and see that his children obey him with proper respect. (If anyone does not know how to manage his own family, how can he take care of God's church?) He must not be a recent convert, or he may become conceited and fall under the same judgment as the devil. He must also have a good reputation with outsiders, so that he will not fall into disgrace and into the devil's trap.
The men that we ordained this week are an awesome and incredible group of JESUS-LOVING men of God. It is so refreshing to se men who take the reigns and just believe the Word of God and endeavor to be "doers of the Word and not just hearers only."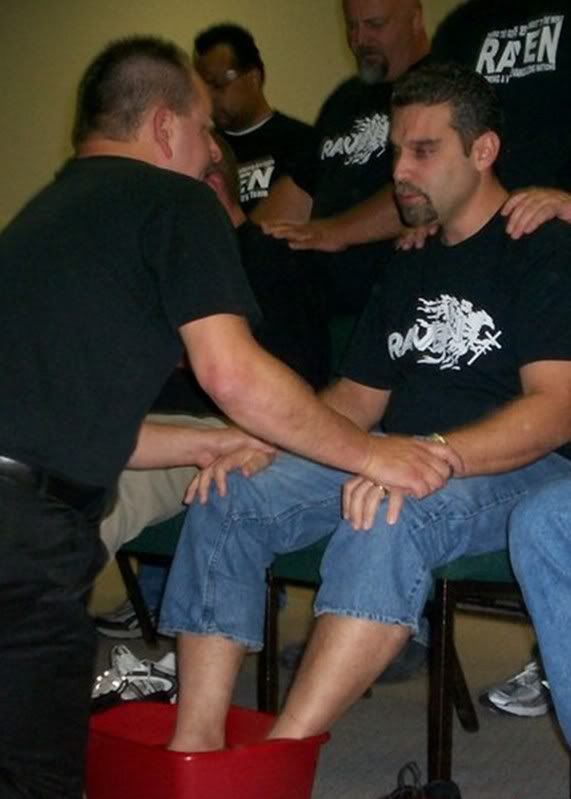 Here, Pastor Troy Bohn (Director of Raven International) washes the feet of and prays for Raven Midwest's Pastor Lance Prathaftakis during the ordination and licensing service during the Raven gathering.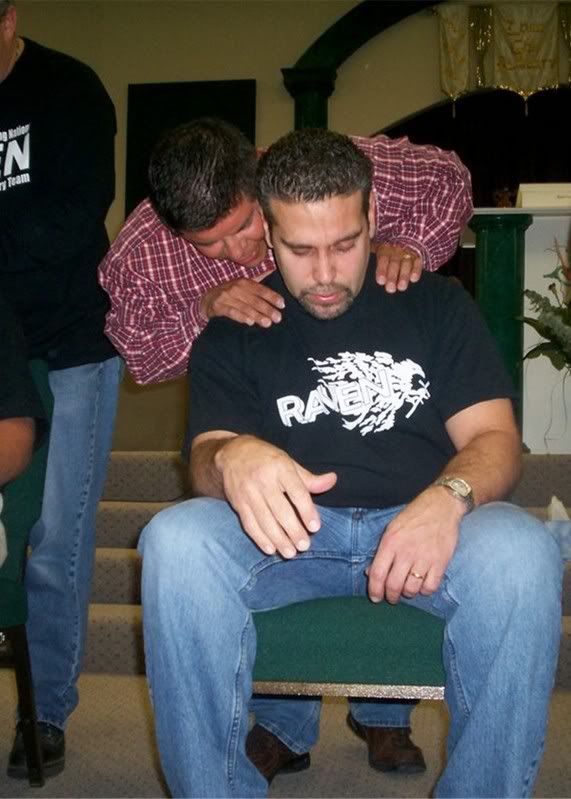 Here, Evangelist Max "Love" Montano of Amarillo, Texas prays for and speaks a word to Pastor Lance as men of God gathering around to set apart this man for service unto the Lord Jesus Christ.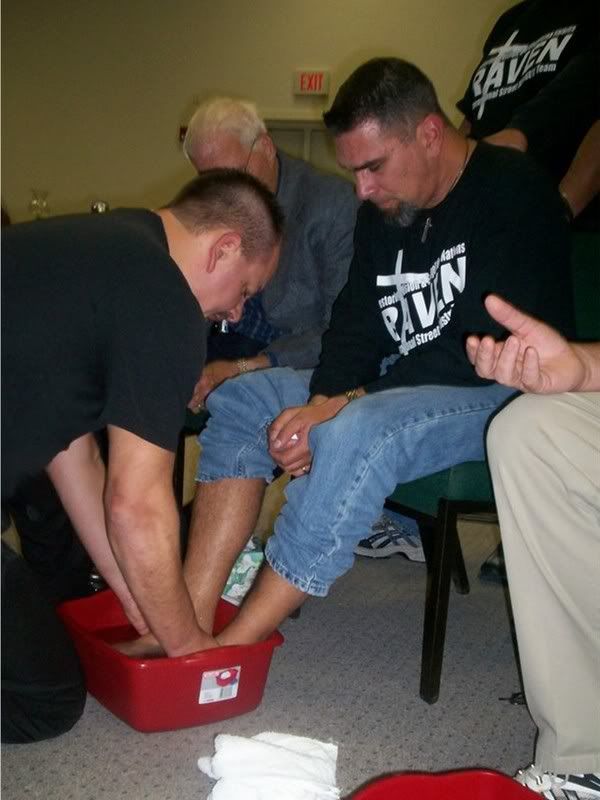 Pastor Troy prays for and washes the feet of Pastor Rudy Gonzales of Raven West Coast as the ordination service begins during the International Raven Gathering on October 20-22 in Amarillo, Texas (The birthplace of Raven Ministries!)


"Uncle" Bob Dunstan, Director of Life Challenge of Amarillo, Texas joins in the ordination service and prays for and offers the wisdom of his nearly 90 years to Pastor Rudy.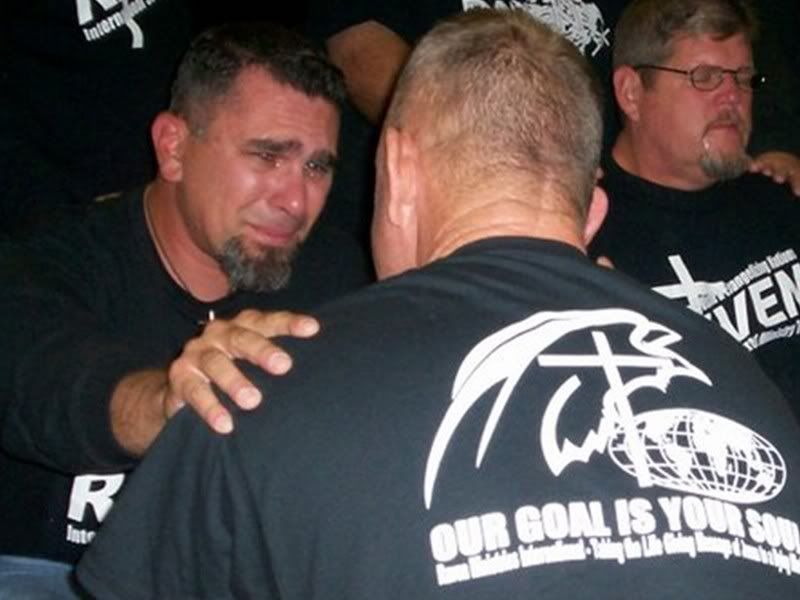 Pastor Rudy weeps as dear friend and Raven West Coast leader, Brian Bennet ministers to him during service.

Pastor Meredith weeps as Pastors Troy and Alex pray for him and wash his feet as a token of preparing him for servanthood. Pastor Todd and Pastor Terry stand behind him and pray for their co-laborer in the harvest.