It was a great joy to be in Austin, Texas this past weekend preaching at the Horizon Worship Center Church with Pastors Billy & Deborah Hines. This was a great time of ministry and fellowship as we spent a FULL day in the Word, ministry and fellowship that last until midnight!
I preached a message on Sunday mornng entitled, "Brearing MUCH Fruit." We were blessed to have nine people respond to the call for salvation following the Word and the Power fof God fell in a tremendous way! That evening I preached a message called "God's Mandate for Boldness." That was equally received as Pastor Hines called for those lacking in this area to come to the altars to cry out to the Lord Jesus---the altars were packed out! Praise Jesus!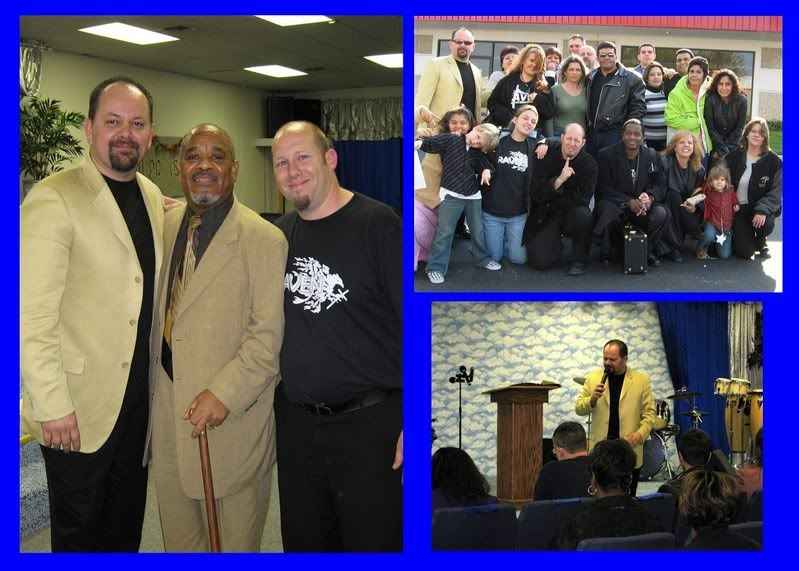 (Left to Right) Pastor Troy with Pastor Hines and Pastor Alex Hill, associate director of Raven International. Pastor Todd Bohn of Raven Post brought an awesome group the 6 hours to be with us for service as well! Pastor Troy shares the Word during the morning service.

Pastor Alex and Holly Hill have been working with Horizon and the ministry staff there to assist in mobilizng the Body of Christ to reach the City of Austin in a more effective way. They have been leading teams onto the infamous "6th Street" and into local neighborhoods to share the Gospel.
Pastor Hines is desiring to establish a Raven Austin based out of their local church there! Praise Jesus!