The 2007 Mardi Gras Outreach to New Orleans went down as the most powerful and exciting outreach in our eleven year history of taking the Gospel of Jesus Christ to the streets of New Orleans. Raven teams from across the United States and Canada converged on this sin-ravaged City and saw the Glory of the Lord fall down during five ministry filled days.
.
Below is a pictorial diary of some of our teams at this years outreach. Please pray about joining us in 2008 as we take it to a whole new level and invade the City of New Orleans with the message of the Cross of Calvary!
This years teams was just i-n-c-r-e-d-i-b-l-e to say the very least. Teams from California, Texas, Canada, New Mexico, Ohio, Pensylvania, Florida, Indiana, Illinois, Louisiana, North Carolina, and others places came together as a "family of soul-winners" to establish an enviroment of expectancy for the Harvest! What will Jesus do in 2008? Maybe He is asking us the same question: What will YOU do in 2008?
Our teams was greatly blessed by the addition of an awesome team from Horizon Church in Austin, Texas. Pastor Carlto Harris (left) and Brother Victor were such a blessing. Their love for Jesus and their powerful witness on the streets served as a great testimony to all.

Raven Austin (from Horizon Fellowship) was also represented by some powerful women of God as well. Here we have (left to right) Katherine, Anna, and Rebecca.
Pastor Todd and Pastor Les from Raven Post (Beyond the Walls Fellowship) brought a team ready and willing to go to the harvest fields! These guys were a blessing to us all. Here we have some of their team with Pastor Troy. (Left - Right) Diana, Christy, Justin, Pastor Todd, Pastor Les, & Pastor Troy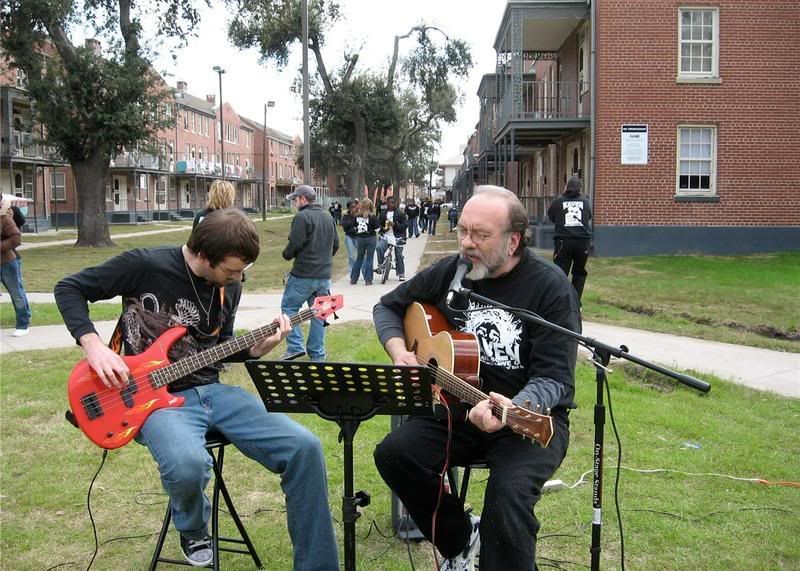 Josh Lechlitner and his dad, Pastor Mike from Raven Midwest (The Crossing) blessed us all with their ministry during Mardi Gras. Here they are ministering in song during the Iberville Housing Project Outreach.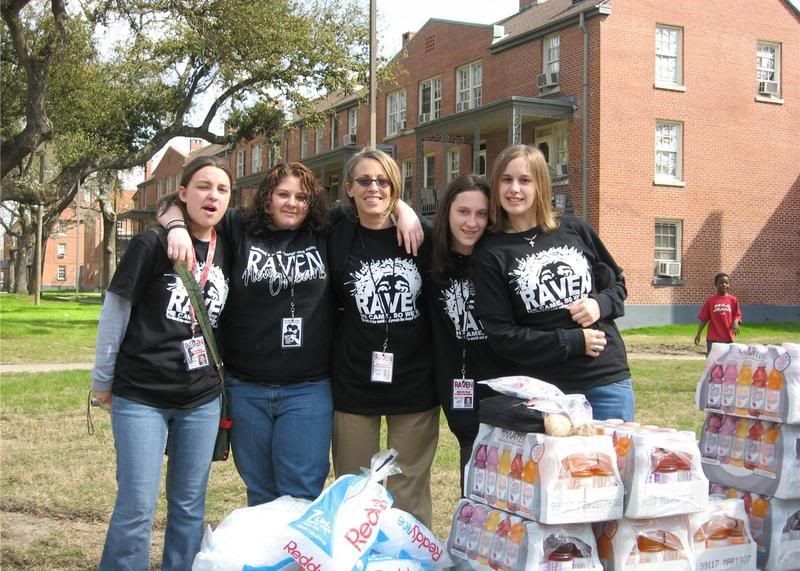 Our young people were amazing this year! They truly proved that they are not the leaders of TOMORROW, but the leaders of TODAY! They were broken for the lost and dying and were true fishers-of-men on the streets and throughout the city duing the outreach. Here we have (left-right) Amanda (Raven Post), Beth (Raven Midwest), Donna (Raven East Coast), Meaghan (Raven East Coast), Kayla (Raven International).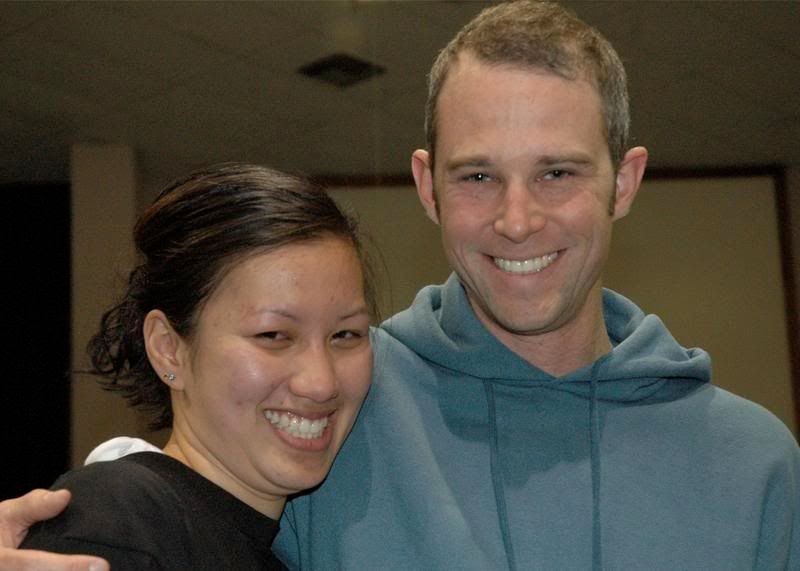 Pastor Nick and Shayne of Raven West Coast (Hope Chapel) joined us for the first time and made a little history themselves---Nick proposed to Shayne after the Sunday service and she said "Yes!"

Billy McInroy (Left) and his son, Ben (Right) stand with Charles, of the Iberville Projects during our outreach. The McInroy's are an awsome Jesus-Loving part of our local NOLA Team. Rose (not pictured) is part of our organizational team for outreach events in New Orleans.

Evangelist Max "Love" Montano of Raven Amarillo (Victory Church) was such a blessing to have on the streets of New Orleans. He has ministered with Pastor Troy all across the Nation for many years and is always an encouragment to the team and a powerful witness to those in the streets.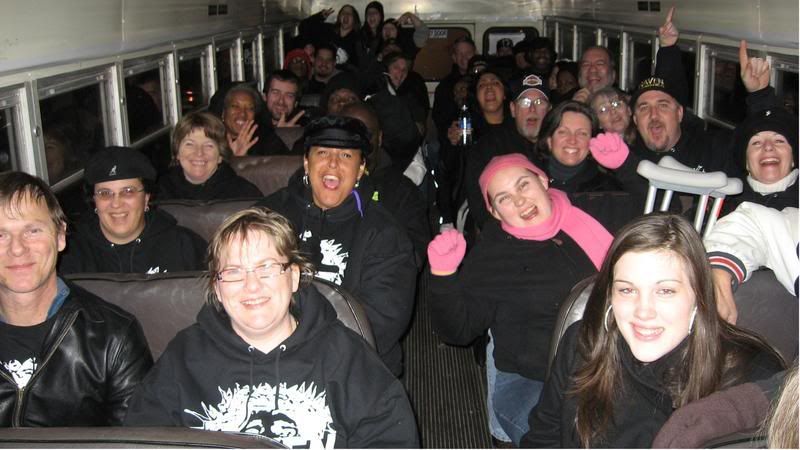 Our team grew to the point this year that we had to run TWO Jesus busses each night! (Front-Back, Left-Right) Ed and Wanda (Canada), Jessica (Canada), Raven Deb (California), Gloria (California), Mindi (Louisiana), Jane-Anne (Canada), Karen (California), Lucy (Pennsylvania), Pastor Sam (Pennsylvania), Roberta (Texas), George & Jamie (Pennsylvania), Josh (Indiana), Rebecca (Texas) Pastor Mike (Indiana)...the rest you can't see anyway!

Paul and Yolanda joined Raven Amarillo from Good News Church in Herefored, TX. were such a blessing to have with us. They were d-y-n-a-m-o-s for Jesus and desire to start a Raven Team in Hereford, Texas in the near future.