What do you get when you take thousands of Harley Davidsons, Tons of Custom Choppers, A Tub Load of Crotch Rockets, too many pair of leather chaps, biker vests and sleeveless t-shirts? They called it Daytona Bike Week---but we called it the Harvest Fields!
.
Each year during the first week of March, the City of Daytona Beach, Florida hosts the world's largest motorcycle event. The population of this city literally doubles for 11 days as people from around the globe converge to rev their engines, play "biker", gauk at the scantly clad people and party until the early morning hours.
.
This year RAVEN MINISTRIES was there too! But we werent there for the bikes or the vice, we were there for the SOULS! Now that our international offices are headquartered in Daytona Beach, we will be building our annual outreach to this event into one of our premiere times of training, and evangelism.
.
We look forward to seeing many people come and "Join the Team that is Fulfilling the Dream" and raising up a generation of sold-out soul winners who will take the nations for the Kingdom of God!
This was the official logo for the 66th annual Bike Week---but it could have easily been the "666" edition the way that satan had his claws in so many people's lives.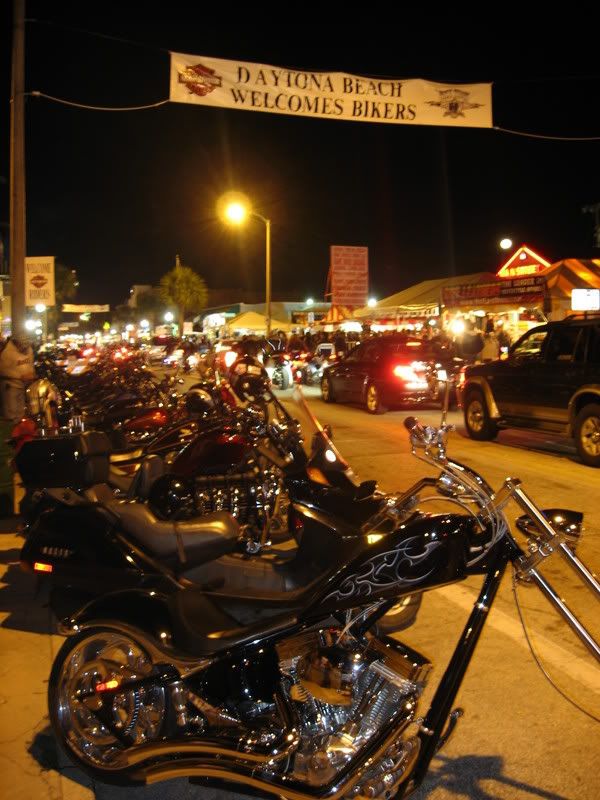 The City opened its arms to the debauchery and the wickedness. It is amazing what communities will allow in for the sake of economics.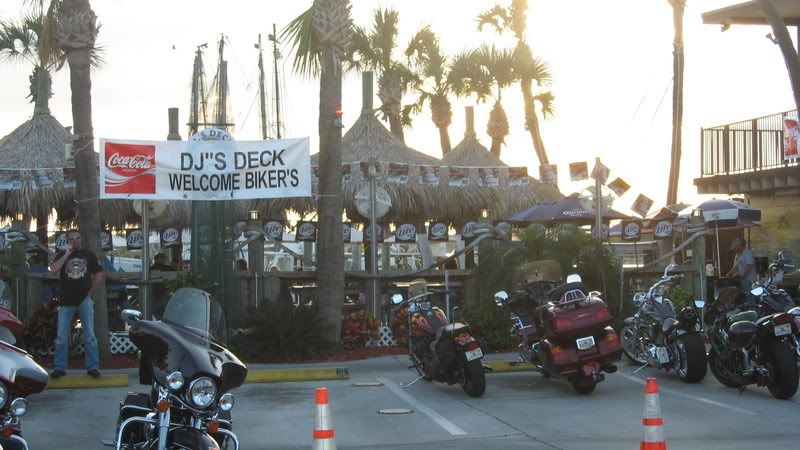 Everywhere you would go during the week you would be faced with hundreds of motorcycles--including our favorite sea food restaurant on the Hallifax River.
Each night Main Street in Downtown Daytona Beach would be transformed into block after block of revelery---but we brought the Light of the Word of God there to shine in the midst of the darkness!
It was good to have friends like Mike Seimer, Brian O'Connell, Pastor Frank Greshem, Scott Durrants, and a few others helping share the Word of God--but for the most part I was shocked that very few local churches had people witnessing on the streets at night. I counted maybe 20 total each night--and there were tens of thousands of souls to be harvested. Where is the Church?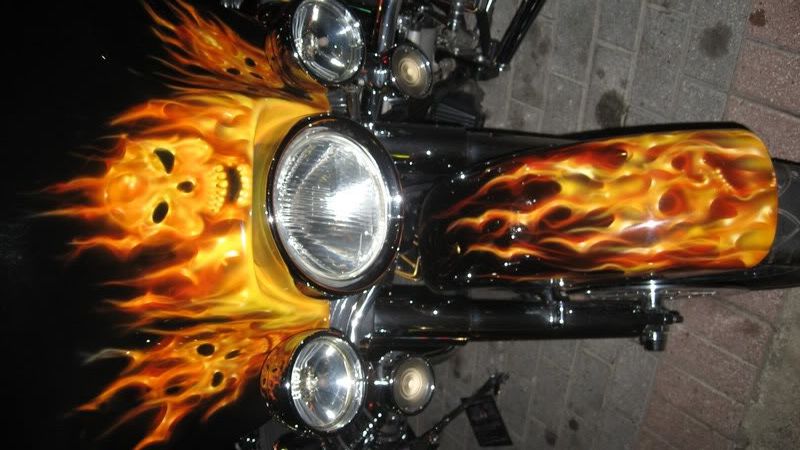 This could have been the "Official Motorcycle" of Bike Week 2007 because it certainly exemplified the nature of this event.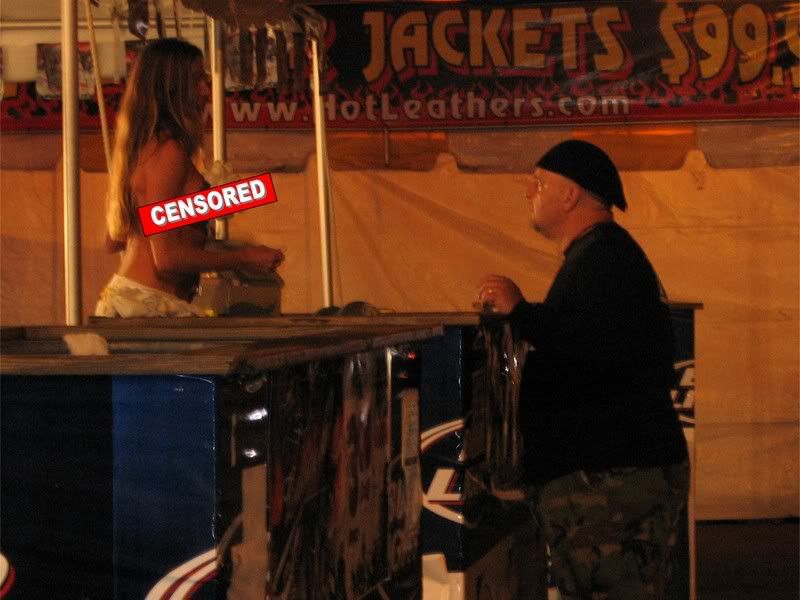 We were constantly having to preach the Gospel and call to repentence those ensnared in the yoke of bondage. Here Pastor Terry gives a tract to a woman who was seducing men as she peddled beer in a stand. He called her to repent and warned her that she was also dragging men to hell with her.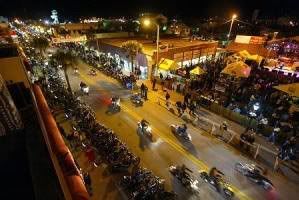 Make plans to join us next year for Bike Week 2007 here in Daytona Beach, Florida. We saw many come to Jesus this year and are expectant of even greater harvest in 2008!